Advantages of using a Content Management System in Web Development
Businesses of all types have started embracing content management system (CMS) these days. There are obviously some genuine reasons for the increasing preference of CMS website development services.
However, to get maximum out of CMS web development, you must choose the right one based on numerous factors. But before that let us see the upsides of going on with CMS.
First and foremost, content can be published on such websites with ease. You get complete control over the content. There is no need for any coding and even those without technical know-how can manage their sites. Updates can be made faster by which a business can save the considerable amount of time and money. Content can be organized properly. By keeping your content fresh, more audience are engaged which helps your online presence to get more visibility in search results. The site can be expanded to almost any extent with least effort; you may but have to buy add-on plugins and modules.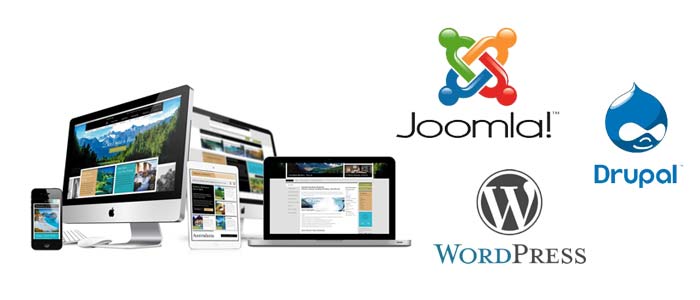 Each content management system has its own upsides and pitfalls. So, before selecting one for you, it is imperative that you should consider them.
User-friendliness is the most important aspect to be considered. A user should be able to add or edit text and upload images without any difficulty or technical complications.
A lot of platforms are there among which WordPress & Joomla are highly accepted and the most popular among businesses as well as individuals. These programs are open source. Moreover, they can be used easily and are really simple.
For designing of advanced level or software updating, extensions and plug-ins additions etc., you have to shed some dollars. Get exact information regarding the same; it may be a onetime investment or else there can be yearly subscription fees.
These days, a king part of prospects for almost all businesses can be found online. So, assure that the CMS platform you choose can help you when it comes to winning visibility in search results. This will only help you to get maximum benefits of CMS in web development.
Security must be confirmed. Scrutinize different security features. You may go through different reviews from experts before reaching a final verdict.
Preference should be given to those CMS platforms in which Google Webmaster Tools and Analytics can be incorporated.
MAPSystems optimally exploits the potential of your preferred CMS platform to provide you exactly expected results. Websites crafted by our professional website design company not just looks great but functions exceptionally. Easy navigation, quick loading and SEO friendliness are few of the traits that deserve mention.
We have a team of expert mavens having vast and wide-spreading experience in the niche of web design services. Different packages are there for you. Also, in case if your needs are highly specific in CMS website design services, we will precisely customize our package to suit your exact requirements. Contact us to know about various package details. We are available 24/7.