10 Best Open Source Software for Data Archiving Solutions
Open source archiving software provides free distribution and complete accessibility to the source code. Such archiving solutions also offer free license distribution and derived works. There is no preference for any person or group and above all, it does not impose any restrictions on the existing software.
Efficient archive management is of prime importance as it allows for professional storage, maintenance, and retrieval of crucial data that is required to make crucial decisions. Let's take a look at the various archiving advantages that may benefit your business:
Uses of archiving for various businesses are:
Decreased cost: Data is saved in high-capacity platforms having very low operation and maintenance costs.
Stronger backup and performance restoration: With archiving, you can eliminate data from backup files, thereby decreasing the sizes of these files and preventing the restoration of unwanted documents.
Data loss prevention: Using archiving, you can decrease the probability of data modification and can prevent data loss incidents.
Improved data security: With archiving, you can prevent documents from being circulated, which in turn reduces the probability of malware attack.
Compliance with regulations: Archiving includes adherence to regulatory policies that are devised to ensure maximum safety of data for a specified period of time and to make data easily retrievable by means of indexing.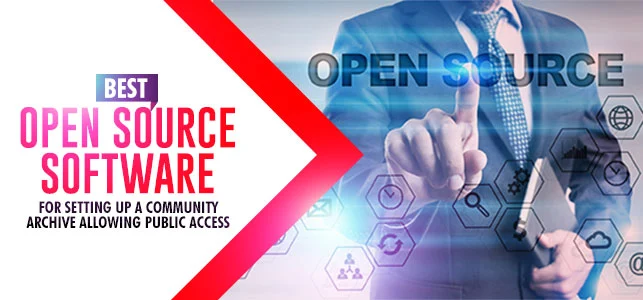 Important considerations before data archival
You should consider a few factors while devising an effective data archival strategy.
Storage

Your choice of data storage device/platform determines the degree of accessibility of your data, the archival costs that you need to bear, and the level of data security that you may have. Your storage should remain functional for a long time because it should allow you to retrieve data whenever you need it the most. Your efforts will become futile if the latest technologies are not compatible with the files that you have archived. Choose an offline or online data storage facility depending on your objective. What's the duration for which you want to store your data? What's the volume of data that you need to store? What are your priorities with regard to data transfer? This would define how you want your data to be stored.

Online storage: When you opt for online archiving, you can easily access your data from several locations and make use of quick data retrieval. It also allows for efficient data management and addition. However, online archives are susceptible to cyber attacks and can only be accessed by setting up a network connection. You can use private clouds for better safety; however, this includes high operating costs. Public clouds are comparatively cheaper and they demand regular fees.
Offline storage: With offline storage, you can decrease data theft risks as well as storage costs. By storing data in disks and tapes, you can save a lot of money, but may find it difficult to retrieve, manage, or transfer data.

Selective archiving

Efficient data archival promotes selective archiving. For example, you can retain the exact amount of data that you need and this in turn reduces your time and effort in finding your required data. You should decide what data you should retain and what data needs to be disposed off. Proprietary files are less likely to get retrieved, but you may consider archiving the associated software in order to ensure compatibility and easy viewing in the future.

Data retrieval reconsiderations

Data retrieval methods and times have a profound impact on your business. Certain archives may consume a lot of time to give you access to data that you need while some archives may only be able to send you data collections instead of specific parts of databases.

Proprietary software, on the other hand, is not offered free of cost most of the times. This blog puts light on some of the most popular open source software for digital archiving which a majority of service providers prefer for data and document archiving.
10 best archiving software
Besides the above mentioned, there is a lot other open source document archiving software used by professional companies offering digital archiving services.
You can stay updated on the latest news and software by following our blog. Rather than confining ourselves as a digital archiving service provider that excels in digital conversion services as well, we try to share our humble views with all those who are keen to explore more in the related domain.