Tips on How to Restore Old Photos Using Photoshop

Adobe Photoshop is a creative photo editing software that is one of the most favorite choices for a majority of photo editing service providers. With this robust software, old photo restoration is a simple task. Following a few photo restoration tips will doubtlessly improve your old photo repair skills.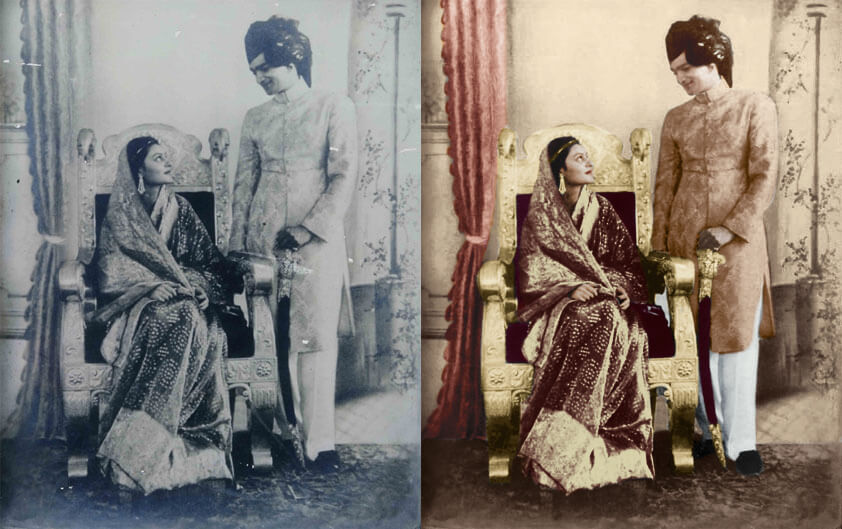 Be an expert in using Patch Tool

Patch Tool is an attractive provision for fixing large areas of blurred or distorted vision. The tool helps to repair backgrounds which faded over time. Choose the area to be fixed and make a selection of it. Then click and drag the concerned area so that the replacement selection is active now.

Clone or Heal for perfection

Clone stamp tool and Spot Healing are effective tools when the area to be improvised is comparatively small. Controlling brush size is an important gain here as the area under review may be very small or a bit large. Clone stamp tool is also used to clear edges to provide that crisp feeling.

Fill obliterated sections

By simply using copy-paste function, you can fill in the worn areas of an image without much strain. Select the area using a marquee or lasso and then copy paste. Move tool and transform function becomes handy here.

More layers for lighter work

Always work on a number of layers for the editing that you make. It is advised to merge them only after the desired result is obtained. Image processing companies offering photo restoration services often rely on a large number of layers for a better result.

Noise control for a better picture

Attempt to fix noise only if it is needed because digital photography restoration requires details as it is. First group all the selected layers using Ctrl + G and create a new layer of the same. You can name it 'Noise' for ease of handling. Now Filter > Noise > Reduce noise to apply noise.

Important tip about sharpening

Sharpening is always done after noise is applied. Since old images lack detail, it is better to focus on important parts of eyes and skin tone. Printing out an image requires you to control sharpness.

Quick tip on Curves

Flat tones were always an issue in old photos. Accessing and playing with the Curves and Levels will greatly improve the quality of your old picture.
The secrets to success
With photo restoration, you can bring old memories back to the present times. Damaged photo restoration allows generations to know about their family's history and glory. The images of the past tell stories that would otherwise have been forgotten. So photo editing is not just about great technologies and software. Photo restoration is more about people who carry out the process.
Photo restoration photoshop is an art
Photo editors often need to work on severely-damaged photographs that may miss a lot of details. This is where photo editors need to exercise their creativity in order to restore the details in a practical and realistic manner. So photo restoration is not just a technique, but it is also an art. A photo editor needs to be very careful in the use of hair colors and skin textures as faults in such attempts may lead to the creation of plastic-type, unrealistic effects.
Research
Antique image restoration demands thorough research. So photo editors need to pay special attention to find out what went missing in a damaged image. They need to understand if a door was made out of wood or type of textures should be used in the trees. To get accurate results, they need to keep themselves constantly updated about old photography principles and techniques.
Originality vs. retouching
Quality restoration means that editors should remain loyal with the originality. While it is always desired that historical moments are preserved forever after damaged photo repair, however, sometimes, changes need to be made in order to boost the overall image appeal. Photo editors may choose to alter facial expressions or they may remove an individual totally. Some editors would still focus on enhancing an image's visual aspects. The purpose is to bring back an image to its previous state before any damage occurred. Retouching brings more fun to this activity.
People are more important than the technology
It takes prudence and passion to create awesome old photo restoration outcomes. While the use of powerful technologies leads to excellent outcomes, however, attention to minute details really matter. No wonder why photo editing is a time-consuming and tedious task. Photo editors need to be really passionate about their work and they should exercise judgment to the best of their capacity.
Keep in mind these golden tips for a better and creative restoration session. Enjoy those old memories without any blotch with your newly acquired skills.