5 Best Real Estate Twilight Photography Tips [Camera Setting + Editing]
Mastering real estate twilight photography is tough. However, it isn't impossible. Photographers, who often shoot real estate properties, must learn it as it would be quite handy to impress potential home buyers.
Apart from beautifying the real estate property, virtual twilight photography has other benefits. For example, homeowners and real estate agents can make a property sell faster. Photographers can earn more with twilight photos. And, photo editors can improve their creativity with photo editing.
In this article, you will learn how to photograph real estate twilight images with perfection so that you can add more value to your business. Apart from that, you will also get to learn about its advantages, and a few tips to improve your skills.

What is a twilight real estate image?
A twilight real estate image is the picture of a building structure or property taken during dusk hours. The real estate pictures of twilight usually display the building exteriors including pool lights, landscape lights, and other features along with a beautiful sunrise or sunset view.
However, apart from doing a twilight photo shoot, the same can be also achieved with photo editing. It means you can easily convert the daytime property pictures into images of twilight. Keep reading to learn the best tips while photographing the twilight sky images.
Benefits of twilight real estate photography
Twilight cast pictures of real estate properties can bring a lot of business. However, there's only one thing you need to care about, i.e., learning how to photograph real estate pictures at the right time.
Usually, twilight shots are taken within a few minutes after dusk. However, if you are planning to edit a real estate picture, make sure that it is taken on a bright, sunny day. Now, let's check the advantages it can offer.
As compared to the daytime shots, images of twilight real estate properties mostly stand out.
Buyers are more compelled to check out the twilight shot of a property.
The lights glowing inside the house and the twilight background give the property a mesmerizing appeal.
It showcases how lighting will make the property look since customers mostly view it during the day.
It can bring more potential customers which can result in more sales.
Professional tips for real estate exterior photography
Here are few things you need to take care of during twilight real estate photography.
Setting up the real estate property: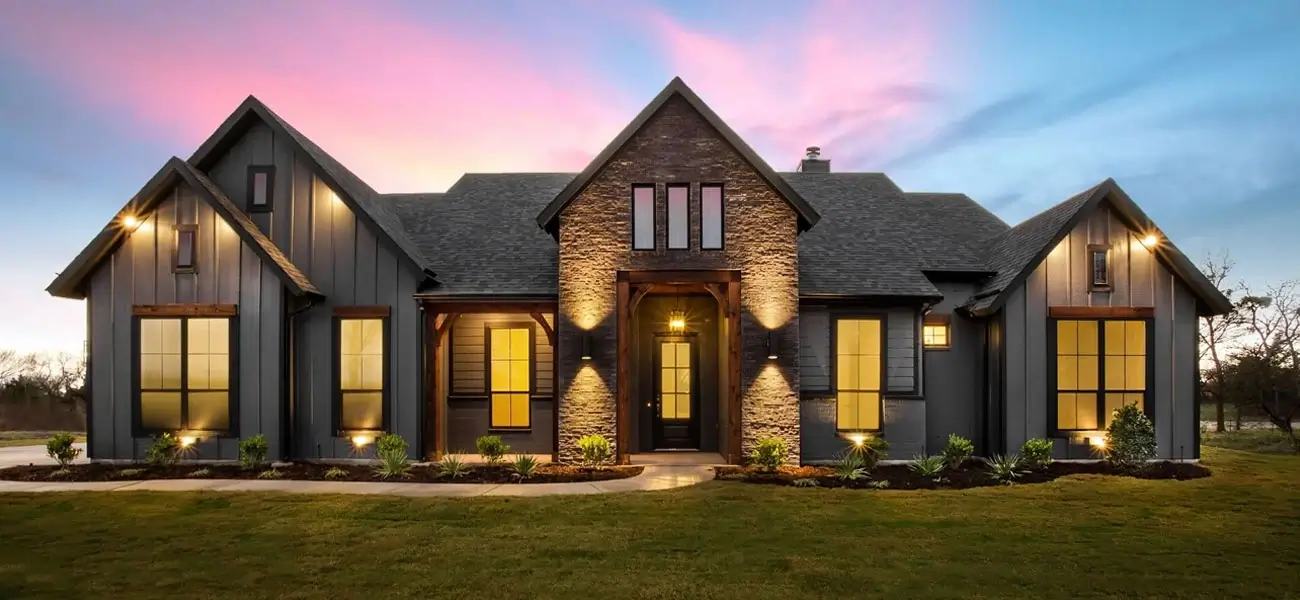 The best time to take the twilight pictures is 15 minutes after the sunset.
If there are any window coverings or solar screens, you can remove them. Also, make sure to open the blinds.
Turn on the interior, exterior, and landscape lighting during the photoshoot.
If some areas seem too much brighter, you can turn off the lighting in that area.
Managing the camera setup: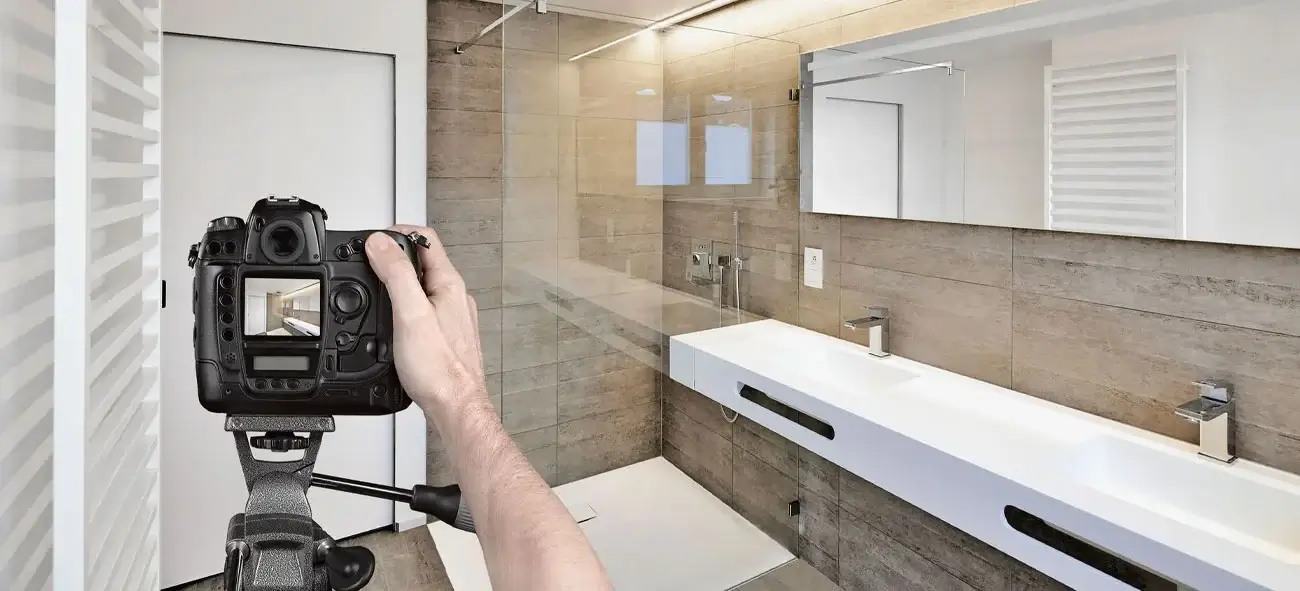 Using a tripod and cable release is better. It will eliminate vibration and help you take longer exposures.
Coming to filters, you can use that of a graduated neutral density.
Try extending your tripod as high as possible to take better shots of the property.
Adjusting the camera settings: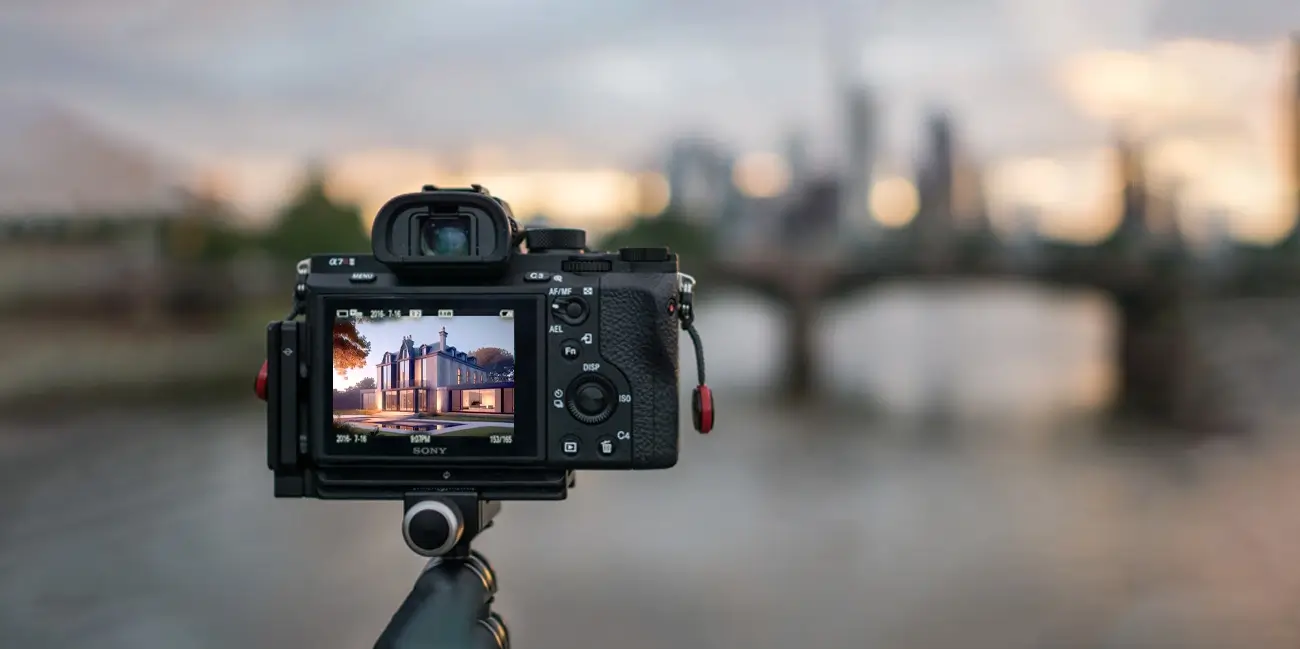 Take raw images so that you can later manage the white balance and exposure during post-processing.
To gain full control over your exposures, set your device settings to manual.
Use Aperture Priority to keep your aperture fixed.
Try to adjust the lenses somewhere between f/2.8- f/4. It will give you the sharpest shots.
Set the ISO between 100- 320 to get better colors and minimum noise.
Method of shooting & scheduling: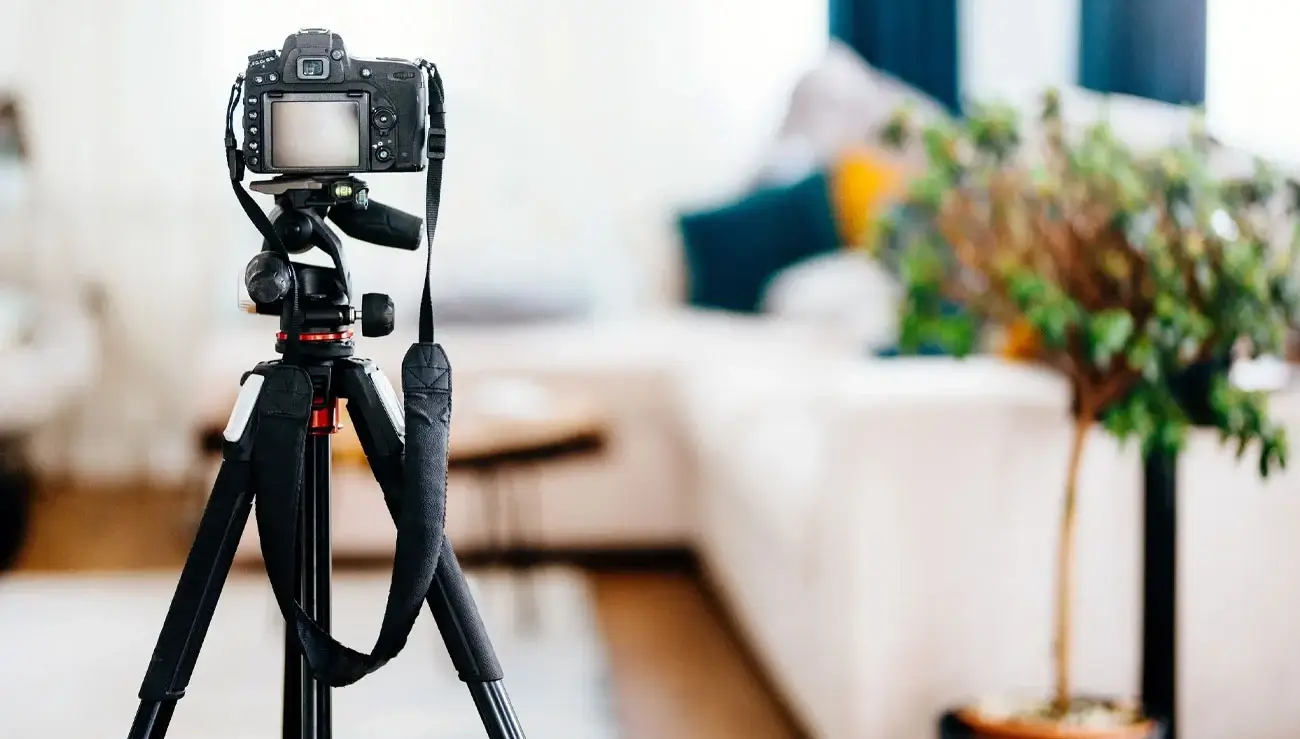 For twilight photoshoots, you can employ two methods. One is the straight-out-of-camera (SOOC) method and the second is light-painting.
Lock the composition beforehand so that everything is ready at the time of the shoot.
You can google and check the sunset timings of the particular city or state you are about to photoshoot. Also, check the direction of the sun.
While taking pictures, make sure the exterior lighting matches the intensity of the interior lighting.
To make your images look more appealing, you can hose down the cement areas or driveway to give it a damp appearance. Otherwise, you can also make it look wet in Photoshop.
Carrying out twilight real estate photography editing: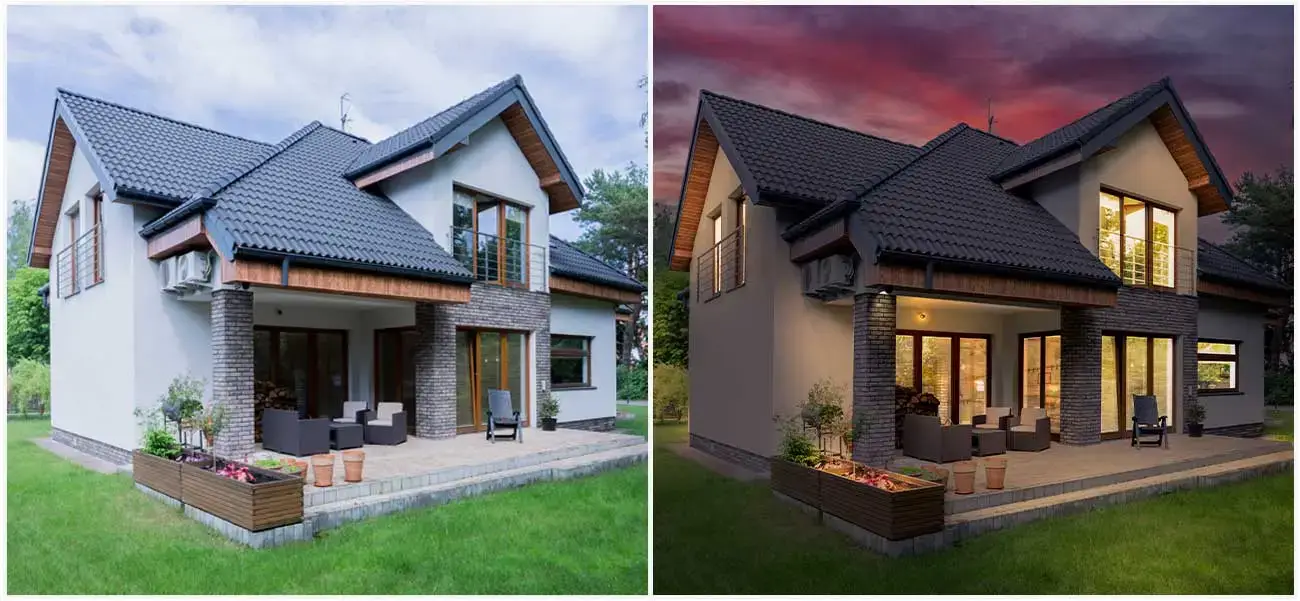 Use manual blending to select the layers you want to blend.
Create three exposures. In the first one, you must see the interior lighting through windows. In the second exposure, the white sky should be visible. In the third exposure, you must be able to see a well-lit exterior of the property.
Place the brightest exposure at the top layer in Photoshop while the darkest at the bottom.
Use a layer mask to get the best exposures and fix the blown-out highlights.
In the case of orange-looking windows, you can de-saturate them by adjusting the white balance.
If you are doing this for the first time, it might be a little challenging to carry out the photography as well as edits. However, keep patience and put in your time to make it look good. Once you get the hang of it, it will pretty easy to complete it within a short time.
You can also employ real estate photo editing companies for best twilight photo editing services if you think you cannot put in the time and effort for real estate photo editing. That would be less of a hassle and offer you the best outputs within the expected timeframe.