3D Interior Rendering - A Boon for Interior Designing Industry
When it comes to interior designing of a building be it home or hotel or office it is always a great to feel it in three dimensions as it can offer the most comprehensive impression of how the actual project would look like. 3D designing services thus offer an incredible advantage to architects, homebuilders and interior designers.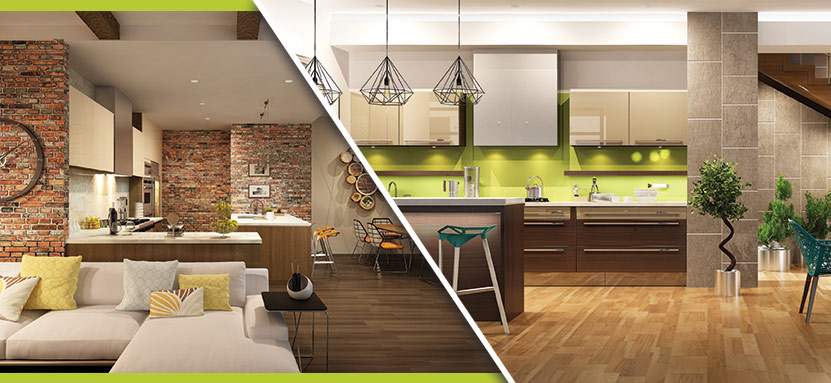 Architectural 3D visualization for interior design
Well, that is not all that 3D visualization interior design can offer. Take a look at some of the terrific improvisation opportunities that this technology can offer:
Role of interior rendering in architecture
It is realistic

One of the major worries with many of the clients of architects and interior designing companies was that their home, apartment or office does not look the way they thought it would. Presenting a two dimensional image of a house with whatever designs on it cannot mean anything to a normal person. However with the external help from reputed companies offering 3D architectural rendering services you can overcome this big barrier easily.

Opportunities for improvement and modifications

As people can understand plans and structures that are rendered as 3D interior design presentation, they can easily understand or imagine how their building or home would look like. This can easily make them give suggestions and improvement ideas constructively. Also with numerous three dimensional rendering techniques, plans can be taken to next levels effortlessly.

Unlimited opportunities to improvise

Unlike other architectural designing techniques, this offers a myriad of unbelievable options that can change the tone and style of any model instantly. It provides room to test multiple combinations of style, color and aesthetic elements depending upon the requirements and choices of the clients. This makes 3D rendering the most promising technique in the architectural industry undoubtedly.

Unparalleled designing and presentation efficiency with 3D interior rendering

To accomplish the best results for interior design 3D rendering services, it is desirable that an in-house team of experienced artists be maintained. This adds edge to the designs as the artists seek inspiration from real life objects to visualize, render and optimize 3D outcomes. Integrating 3D rendering into the designing process ensures that the outcomes can fully meet the aspirations of the clients.

Gainful promotion

Marketing interior products with 3D render interior designs can prove to be a winning strategy. This is because the 3D renders linger in the memory of the audiences for long which help them visualize the interior space's utilization in better way later on. As a result, a positive decision is reached by them at earliest. Further, bulk orders would pour in as the 3D format offers functional usage of the interiors from various angles.
Reasons for popularity of 3D interior renderings
3D architectural renderings have become very popular due to many reasons. Prominent among them are:
Realistic Portrayal

What the audience would view in 3D miniature model, the same would be available in dimensionally accurate manner in real life. The virtual furnishings with textures, hues and materials correspond to physical counterparts.

Multiple Use

Renderings find many applications. Architects who are executing the designing project can use them for reference. 3D interior visualization can be used for efficiently presenting the plan to clients and financers in visually appealing manner. 3D design can be segmented in parts to document to builders the steps they must follow one after another to complete the project in cost competitive and timely way.

Ease of sharing

The digital format of 3D renderings makes it convenient to share with clients and other stakeholders in the file extension that they find easy to view. This saves considerable time compared to actual face to face meeting with people.

Cost competitiveness

Earlier, the miniature models created from wood or plaster of Paris used to consume significant time and also required investment in material and artist. In contrast, interiors designs can be rendered in 3D easily and with no additional investment apart from onetime payment. The 3D model can be changed or revised multiple times without spending any extra money which is not possible with physical model.

Faster approval

The authorities from whom you may seek permission to proceed with the project can be convinced about the viability of the same through 3D visualization. The initial approval would be faster
Conclusion
Being the best 3D rendering services provider that excels in generating 3D rendering home design, we often share our thoughts and experiences with the readers to guide them. Stay with us to know more about the latest trends and developments in the industry.