Why 3D animation for architecture industry - 4 Important reasons
On approaching a client, how would you present an upcoming architectural project of yours? There are many ways for the same but nothing is as effective as architectural 3d rendering. Whether it is to showcase your inbuilt project or else if the purpose is to exclusively market your business brand, three dimensional techniques can be of amazing help. Even before you initiate the project, you get the grand opportunity to showcase your skills and upcoming project USPs with ease. The best part is that you can create architectural 3D walkthrough for both interiors and exteriors.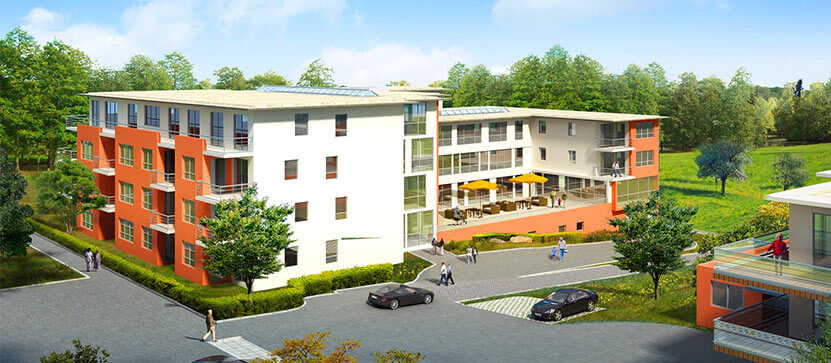 Highlighting benefits of using 3D animation in architecture design
You can present a construction project comprehensively
With 3D animation, you can present the details of your projects to your clients in a comprehensive manner. This would give them a more clear idea about how the structure would actually look like in the post- construction phase. Your client will be able to get a realistic feel of your property in terms of its various parameters including its floor-tiles and textures, lighting, walls, roofing, and fitting. Addition of artificial or natural lighting would add an enhancing appeal to your 3D property walkthrough.
As 3D animations are crafted in movie files, mpeg or avi, it is hassle-free to make use of them; you can embed them in presentations to convey project flow more effectively. Also, you need not make the customer come to your office for viewing purpose. Simply place the animation done on your company website or share it on social media and customers can view them from anywhere they prefer. Else you can also copy the walkthrough on to CD or DVD.
Any project can be presented using 3D walkthrough
It is possible to create the finest 3D architectural walkthroughs with the help of skilled professionals. By implementing the 3D animation techniques, you can portray the interior and exterior details of any building, whether it is an office, hotel, township, hospital, mall, or house.
Creating an architectural 3D animation
Architectural animation can be defined as a short architectural based movie developed with the help of computer generated images. Besides, landscapes along with people and moving vehicles will be created. Architectural three dimensional walkthrough is animation encompassing lots of property images unlike a single image renders. Reputed companies offering 3D architectural walkthrough services know how to assure absolute perfection and flawlessness in images used.
On assembling these images and playing back, a perfect video is generated just like an actual movie, only with the difference that images used are created with computer artificially. Computer generated environment surrounding the construction can be added for enhancing the reality quotient of the project. Most of the times, companies add these external elements to increase the saleability and attractiveness of the property.
Outsourcing 3D animation for architecture
India is a reliable hub for businesses from across the world when it comes to creation of three dimensional animation and walkthrough for buildings. The list of reasons contributing to the elevated favouritism enjoyed by India continues endlessly. Making use of latest trends, meeting deadlines, assuring superior quality works and providing services at most reasonable rates etc. are a few to mention. However not every 3d architectural rendering company proves to be reliable. So, you must be very careful with the selection process.
MAP Systems is a trusted company providing unmatched class of 3D services. If you want to exploit the scope and benefits of 3d walkthrough to its fullest, you need not go anywhere else. The company assures shortest turnaround time and strict adherence to customer guidelines.